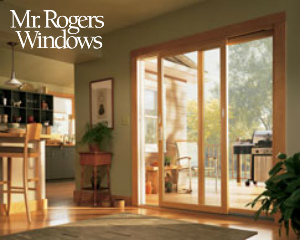 Are you having a difficult time sliding your patio door open and close? There could be something wrong with the track. Aside from possible debris stuck in the track, it could actually be dented or broken and need repair or replacement.
Here are things you can do to fix your sliding patio door track:
Inspect the track for any possible damage.  This will help determine the best possible course of action you can take.
Clean the track by removing any debris using flat head screwdriver and vacuum cleaner.  Tighten any loose screw or replace any screw that cannot be tightened.  Test you sliding door to see if it slides well; if not, proceed to the next step.
If you see a dented track, you can use a piece of scrap wood measured and cut to match the channel size of your track. Starting from the undented side of the track, slide the wood slowly toward the dented area.  Gently tap the wood using a hammer to straighten any bent part.
If your sliding door still does not work smoothly, you may opt to replace the track. You can buy it from any hardware store and install according to package instructions.