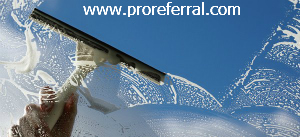 It is often advised that you should clean your windows regularly to keep them in great condition and make your home brighter and more appealing. But how often does regular cleaning mean?
Twice a year is good enough to maintain most windows, but other factors may affect your cleaning frequency. If you live in a beach area, for example, monthly cleaning is advised because salt can stick to windows and eventually corrode them if not cleaned often.
Another factor that can affect your cleaning schedule is the location of your windows. Those situated in areas where you love to sit and look outside should be cleaned more frequently than those in areas of your home without a good view or not often used.
Other cleaning tips:
If you are cleaning your windows from outside your home, start with the inside glass panes, and vice versa if you are inside your home. That way you can remove any streaks left behind after closing the window;
Do not clean your windows under direct sunlight to avoid liquid cleaner from drying and sticking to the glass before you can wipe it off;
Clean your windows from top to bottom; and
The best times to clean windows are typically spring and fall.