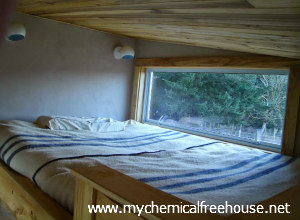 If you are aiming to live in a toxin-free house, you need to determine if any of the various components of your home are releasing gases, such as VOCs (Volatile Organic Compounds), that are harmful to your health and the environment.
In addition to looking at the paint on your walls, the appliances in your home, and the chemicals you are using to clean it, you also need to look at your windows. Some windows and window treatments can release VOCs that may exacerbate symptoms of asthma and increase the risks of other health problems.
My Chemical-free House shares helpful information on various window materials and how they can be a green or harmful option for your home.
Window materials – Windows made of aluminum or steel with a baked-on enamel finish are the greenest option; vinyl is the least healthy option.
Window seals – Wool window seals are a better choice over polyurethane foam.
Window treatments – Better options include aluminum screens or screens that are left outside to off-gas; natural fibers for curtains; naturally finished wood shutters; and bamboo blinds.  As much as possible, avoid shades and blinds made of vinyl that release VOCs.
You can read the rest of the guide here.