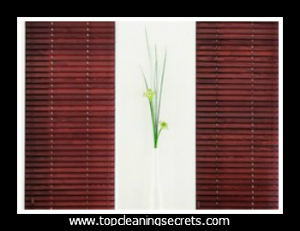 A great look often comes with great responsibility, and this is very true with wooden Venetian blinds. While they are a classy window treatment option for your home, they are also one of the most annoying when it comes to cleaning and maintenance.
Wooden Venetian blinds need to be cleaned with care. Here are some tips you may want to use to help you clean your blinds properly and maintain their functionality and classic beauty.
Check the blinds first for spots and stains. If there are any, use a paper towel to remove them. You may also use wood cleaner on the area if the dirt is stubborn.
Proceed to dusting your blinds with a light feather, microfiber, or wool duster while the blinds are closed and flat. You may also use a vacuum cleaner with the soft brush attachment.
If you think dusting won't do the trick, you can wipe the slats of your wooden blinds with a soft, dry cloth or paper towel. You can also put on cotton gloves or old socks and run them through the slats.
You can also use a soft paintbrush dipped in fabric softener to clean the slats and prevent them from attracting more dirt.
Extremely dirty blinds may need a little oil soap or wood cleaner for wiping.
When cleaning your wooden Venetian blinds, you need to remember that they are made of wood and, therefore, absorb moisture. Make sure you don't wipe them with a wet cloth or pour water on them; instead use only a damp cloth. Wood tends to collect dust quickly, and regular cleaning is recommended.
You can read more tips here.