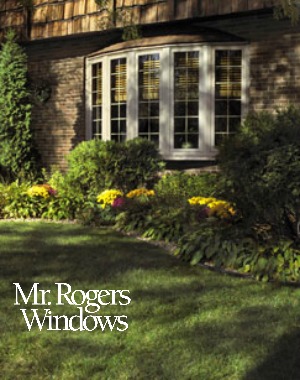 Nothing beats the classic look of old windows in old houses. However, wear and tear on such windows is inevitable, and then comes the dilemma of whether to keep the inefficient old windows or replace them with new ones.
The Old House Web recommends that, if you decide to keep your old windows, you look for companies that specialize in restoring old windows. You will need to spend money to repair cracks and broken seals, but even if your old windows are repaired, you need to remember that these windows are still inefficient compared to new windows.
If you are open to the idea of replacing your old windows, here are a few considerations, as well as benefits you can expect:
While vinyl windows are cheaper and virtually maintenance-free compared to wood, nothing beats the beauty and style wood brings to your old house.  You can, however, opt for newer frame materials, such as fiberglass, that can mimic the look of wood.
Most, if not all, window replacements are low-e or coated to help control heat transfer and the temperature inside your house.
Replacing old windows not only results in lower energy costs, but also in a reduction of the noise entering your home from the outside and a reduction in the damage caused to furnishing by the harmful rays of the sun.
If you opt for vinyl windows, they now come in more varieties than ever before. They can come already painted and are also available in different colors, even those that help deflect light to minimize heat in your house.
If you decide to replace your old windows, there is very little to worry about.  Advances in technology have helped create windows to fit the needs of every homeowner, even those with old houses.