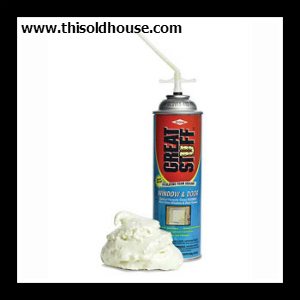 Have your recently used a foam spray to seal leaks around your windows and found yourself with extra foam that you can't use? Well, it doesn't have to go to waste.  There are several other surprising ways to use foam spray in your home that you can try before the nozzle gets clogged up.  These uses include the following:
Securing a loose pull knob;
Keeping plastic waste lines from rattling when water runs through them;
Keeping fragile items protected in sealed plastic bags;
Bonding rocks when building waterfalls in landscaping;
Keeping roof eaves squirrel-free; and
Anchoring replacement windows in masonry walls;
Amazing, right? Learn other uses of foam spray here.