We've had some bouts of really bad weather and it reminded us that we are in hurricane season. In fact, there's a hurricane brewing in the Gulf as we write this. There's nothing quite like the anticipation and dread associated with the forming and movement of a hurricane off the coast. Most of us stay glued to the TV or radio in hopes of hearing it has petered out or shifted course away from our homes. While there isn't anything we can do to steer a hurricane away from our area, we can make sure we are as prepared as we can be.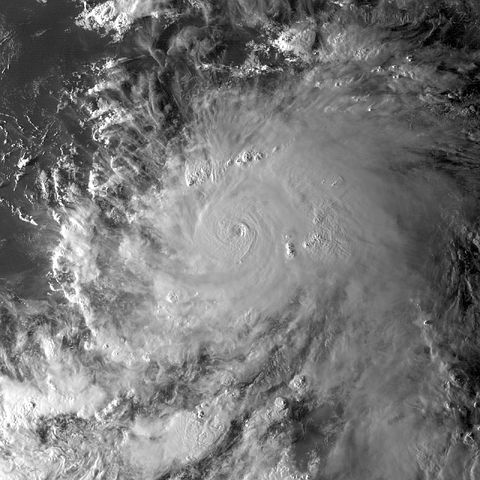 Windows are the most fragile part of house but are very necessary to have. During a hurricane windows experience high winds, flying debris, and driving rain. Interestingly, there's more than just broken glass to worry about when windows shatter. Broken windows allow for hurricane force winds to plow through a home and can compromise the entire structure, the roof even has a higher risk of being ripped off. There are a few things homeowners can do to protect their windows.
Shutters are another way to protect windows during hurricanes. The material of the shutters, normally wood, aluminum, or vinyl will offer a layer of protection and can take a lot of abuse. Shutters keep out light and if not permanently attached, will need a place to be stored.
Plywood is a cheap option and get the job done in most cases. They aren't as durable as shutters and in instances of extremely high impact can result in breakage or bending inwards toward the windows.
There is a theory that placing tape on windows helps… that is FALSE. A taped window can still break! Taping windows to prevent hurricane damage can actually result in larger, more dangerous shards of glass for the winds to pick up and throw about.
Another thing that will help is to clear the area surrounding the home from potential projectiles. Store lawn furniture and lawn ornaments. Clear dead or loose branches. Foliage and trees should be trimmed back away from the house. Clearing the yard means that the hurricane has fewer items it can pick up and toss.