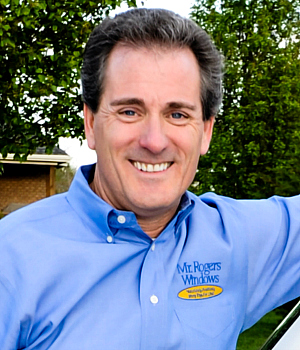 I like to listen to "The Morning WAVE" on 92.9FM. Imagine my surprise when I tuned in this week to hear them talking about Mr Rogers Windows.
I got an air check of the conversation with Dick Lamb, Jennifer Roberts, and Paul McCoy, so I thought it would be fun to share it here.
Back when we were naming my window company, I wanted to use my name, Rogers. We wondered if customers would take us seriously as "Mr. Rogers Windows" since "Mr. Rogers Neighborhood" was a children's TV show back then with Fred Rogers.
After lots of conversation, we decided to move forward with the name, Mr. Rogers Windows. We thought playing off the "neighborhood" concept could actually fit well, since we install windows and doors in homes in neighborhoods. We eventually created a song and a theme.
Here we are almost 30 years later, and many younger folks don't even know Fred Rogers… but locally they know Mr. Rogers Windows. Today I realize that it takes more than a name to be a memorable company. You have to stand for something. And do the right thing.
That's how we have been around for so long. We genuinely stand for taking care of people and their homes. And we are committed to quality in both products and service.
Listen to the audio clip and enjoy: