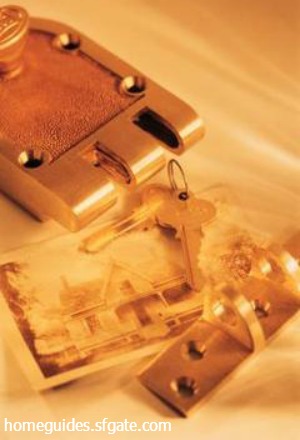 Security should not be compromised even when you are on a tight budget.  Front doors, in particular, are a vulnerable spot in your home and should be secured against burglars and other intruders.  Here are some tips to inexpensively secure your entry door:
Reinforce the strike plate by replacing screws with longer screws;
Reinforce the door frame surrounding the strike plate area; and
Install a dead bolt, specifically a Grade 1 dead bolt, for the best protection.
There are additional ways you can increase the security of your home at your front door, such as by adding an alarm system, but the three measures listed here are the most inexpensive.