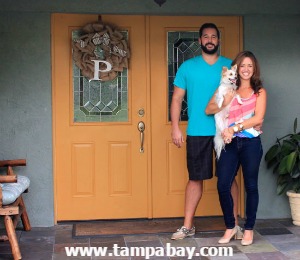 Have you ever wanted to paint your front door red but worried what your neighbors and other people might say about it? Well, you shouldn't be so concerned. In fact, you might be surprised at how other people might just admire your home for its bold front door, no matter how traditional your house may be. 
According to Penny Carnathan in a post at Tama Bay Times, you can see many homes in Tampa Bay – whether Victorian or beach style homes – with front doors that are bold and colorful.  Penny adds that you, too, can make the same choice and go for a bold door color. Choose a color that you love, and don't be worried about making the wrong choice because there is no wrong choice. Just remember to paint the trim and accents in a neutral color. If you're nervous and not ready to make a bold statement just yet, you can try adding a wood grain texture to your door. Use a traditional door color, such as white or brown, as your base and then your bold color for the grain texture.
Read the full story from Tampa Bay Times here and see some bold front door colors you may never have imagined looking really great.