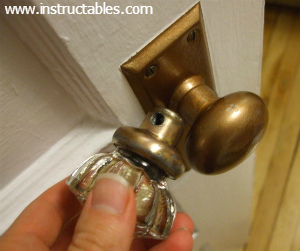 Well-preserved vintage door knobs, handles, and other hardware add to the beauty and class of your door and your home as a whole. But maintaining them is not always that easy, and sometimes you may really need to refinish them.  If you think you need to do a makeover on your vintage door hardware, here are some simple steps you can follow:
Remove the hardware from the door;
Remove any paint that is fading or flaking;
Clean the metal parts;
Repaint the hardware; and
Once completely dry, re-install the hardware.
Read detailed instructions and tips here.