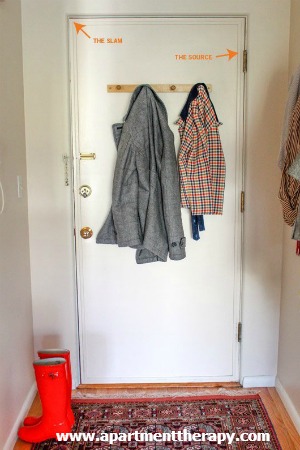 Toothpicks can help silent a slamming door. Yes, you read that right! Toothpicks can actually solve this irritating problem that's been bugging both you and your neighbors. And by fixing your slamming door, you will also be saving your door and frame from possible cracking or breaking in the future.
For this fix, you simply need to open your door and remove the screws in the hinge that you think is causing the problem (usually the top one). Insert toothpicks long enough to fit all the way into the holes and replace the screws. Then break off any part of the toothpick that is sticking out of the hole, and you're done. It's that simple!
Read the detailed instructions with illustrations here.