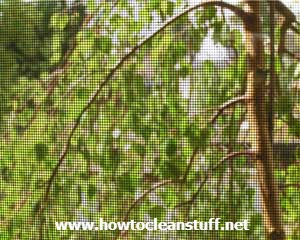 Cleaning window screens regularly is an important practice to help maintain good air quality in your home. Dirty, dusty windows can be a big problem, especially for those who suffer from allergies to dust. Dirty screens are also more easily damaged compared to those that are regularly cleaned.
There are many different suggestions you can find on the internet for cleaning window screens, but they generally boil down to two different methods:
Clean your screens by dusting with a duster or cloth or by using a vacuum cleaner.
Deep clean your screens by removing them and washing them with water and a cleaning solution.
Click here for detailed instructions and additional tips from How to Clean Stuff.