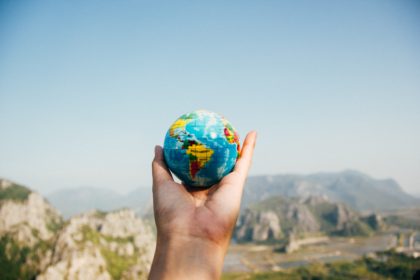 With Earth Day taking place on April 22, many people spend this month thinking about choices and changes they can make at home to live a greener lifestyle. From choosing reusable water bottles and coffee mugs to limiting your use of single-use plastic, there are lots of small things you can do to be more eco-friendly. If you're looking to make a bigger change, though, give Mr. Rogers Windows a call! We're proud to be Williamsburg's exclusive source for energy-efficient Renewal by Andersen® and ProVia® replacement windows and doors.
Nothing means more to us than being good stewards of the environment. Renewal by Andersen® shares that commitment, and it shows in all of their products. Andersen developed their revolutionary FIBREX® material not only to combine the best features of wood and vinyl, but also to ensure that your windows have been built to last. Your FIBREX® windows will look and perform their best for years to come, rather than ending up in a landfill. We've also made great progress in waste reduction and toxic release inventory in the production of our windows. To learn more about our commitment to sustainability, check out our environmental stewardship page.
Keeping your home comfortable and your energy bills low is a priority. Our fully customizable Renewal by Andersen® windows do just that! In addition to their timeless looks, you can trust that they've been built for superior performance. Even better, their best-in-class energy efficiency will make your home more eco-friendly and lower your energy bills. In fact, our windows feature High Performance™ Low-E4™ glass that has been engineered to prevent heat gain, allowing your home's HVAC system to work more efficiently. Looking for even more energy efficiency? Ask your design consultant about our SmartSun™ glass option.
Mr. Rogers Windows also carries a range of Renewal by Andersen® replacement patio doors that are just as energy-efficient as our windows. Our selection of ProVia® entry doors make it so you never have to sacrifice style for energy efficiency and security. ProVia® entry doors are designed with durability and energy efficiency in mind. Both the fiberglass and steel models are ENERGY STAR® certified. If you choose steel entry doors, you can feel secure knowing that the 20-gauge galvanized steel will keep your family safe and your home feeling great year-round. Best of all, since these doors are totally customizable, you'll add a burst of curb appeal to your home!
Let's make your Williamsburg home more energy-efficient. Give Mr. Rogers Windows a call today to schedule a free consultation.