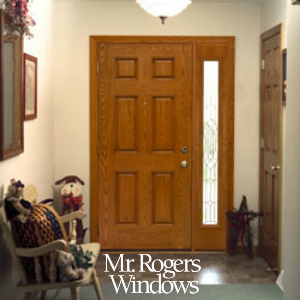 When a wooden door frame dries out, especially when exposed to external elements, the tendency is for it to split or crack. In some cases, a door frame can also split when the door is forced open. Whatever the reason, a split or cracked door frame needs to be repaired as soon as possible to avoid security issues.
If the split in your door frame is very small, you can simply use wood putty to fill the crack. You can then paint or varnish the area afterwards. If the split is quite big, use wood glue and a clamp to hold the frame in place. Once the glue dries, you can use wood putty or wood filler to even out the surface, and then finish with paint or varnish.
Get the detailed instructions here.