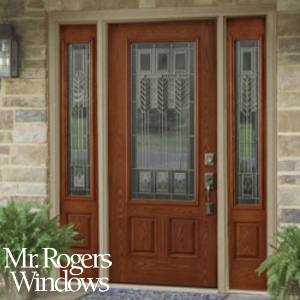 Fiberglass doors are very versatile. They are customizable and available in different sizes and styles. You can stain them to look like always-elegant wooden doors or paint them to complement any style you want for your home.
Staining and painting fiberglass doors may not be that difficult, but you need to properly apply the stain or paint in order to achieve the best results. Here are some useful tips on staining and painting fiberglass entry doors:
Clean the surface of your fiberglass door before you get started. You can use mild soap and water and then rinse with clean water. Let it dry.
Test your stain color using a fiberglass door scrap that usually comes with your door. If you don't have one, test at the bottom of the door on the hinge end.
Apply stain with a cloth using a circular motion and working from the center outward. To achieve a lighter color, let the stain sit on the door for only a short time and then remove a lot of it with a brush. If you want a darker shade, leave the stain on for longer and remove less of it.
Make sure the stain is completely dry before applying a top coat. This usually takes at least 48 hours after application.
Apply two thin top coats, which will dry faster and better than one thick top coat.
Apply the second coat about 4 hours after the first coat. As opposed to the top coat, which looks quite milky when applied, the second coat should look thin; otherwise, you may be applying too much finish.
When it comes to painting a fiberglass door, it is similar to painting any exterior surface. You need to work on a clean, dry door surface. You can use a latex primer matched to a 100 percent acrylic top coat paint.