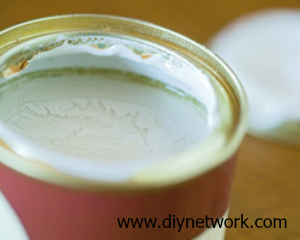 Are you planning on repainting your faded front door or taking on any other painting project at home?  Before dashing to the store for some paint, it is helpful to learn about the types of paint available.  There are different types of paints that work well with different surfaces, as well as paints that create various finishes or textures.  Let's take a quick look at the different types of paints.
Most painting jobs require a base coat to get the best results and to protect the material underneath.  For new or previously unpainted surfaces, you can use a primer.  First-coat paints are also applied before most decorative paints to make the end result appear richer and more opaque in color.
Following the base coat, you need to pick your finish coat. These paints are usually classified into flat, eggshell, gloss, semi-gloss, and satin, and they are either water-based, using water as binder, or solvent-based, using mineral spirit or thinner as binder.  There are also other specialty paints that work best in specific environments or with certain materials.  These include bathroom or kitchen paint, floor paint, metal paint, and traditional paints.
If you are using an instructional guide or video for your painting project, follow the recommended preparation and treatment to achieve best results.  For more information on the different types of paint, click here.