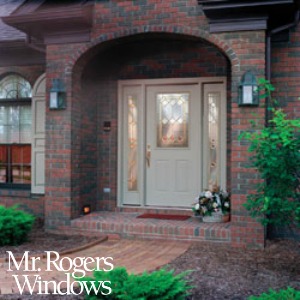 Choosing your entry door material is very important for the safety and energy efficiency of your home, as well as for its cost-effectiveness when it comes to future repairs and replacement. The look of your entry door can also either add beauty to or spell disaster for your home's façade, so you need to choose wisely.      
Entry door choices boil down to three basic materials – wood, fiberglass, and steel.  If you are thinking of installing a steel door, you should know that it can offer wonderful benefits. Steel doors are durable, especially those with a gauge ranging from 16 to 24. They are versatile and can be used to create various looks for your home. And unlike wood doors, steel doors do not rot. They are very easy to maintain and may also come in fire-resistant forms, which can be especially great for business establishments.
Be aware that steel doors are not composed of solid steel throughout; the core is usually made of polystyrene or polyurethane encased in a steel cover.
Learn more about steel doors here.