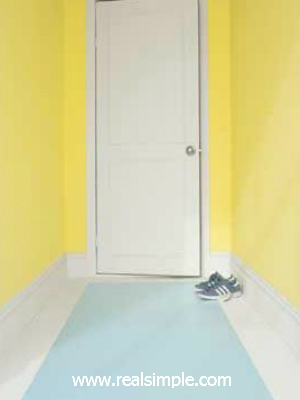 Weekends and days-off are meant for chores, family, and relaxation.  Sometimes we just don't have time for home repairs and so we leave them to the pros. But there are some home repair projects that are very easy and won't consume your entire weekend.
Here are some quick repairs you can do at home as shared by Real Simple.
1. Fix and lubricate squeaky door hinges with WD-40 or petroleum jelly.
2. Temporarily fix a squeaky floor with talcum powder.
3. Repair peeling wallpaper with wallpaper paste.
4. Tighten the sagged caning of chairs by wetting the underside with a sponge and warm water.
5. Fix stuck sliding windows with silicone spray lubricant.
6. Silence slamming doors by putting peel-and-stick foam weather stripping around the door stop.
You can read more from this list of quick home fixes here.