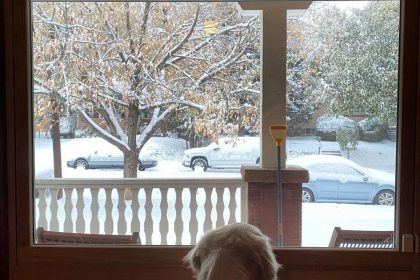 Happy winter! Here in Norfolk, we know that Tidewater winters are nothing if not unpredictable. From snowy, blustery days to the occasional warm week, smart Norfolk homeowners are prepared for everything. Before Old Man Winter really gets going, take some time out to check your windows and be sure that they're working properly. Windows with cracks, windows that won't close right, and windows that aren't sealing can make your home frigid. Mr. Rogers Windows can help!
There couldn't be a better time to choose replacement windows from Mr. Rogers Windows. We're proud to be Norfolk's exclusive source for Renewal by Andersen® windows. All Renewal by Andersen® windows are custom crafted to your specifications, and with a wide selection of colors, hardware, and finishes to choose from, you can design a window that perfectly reflects your style.
What truly sets our Renewal by Andersen® replacement windows apart and makes them perfect for Norfolk homes is their smart technology and superior energy efficiency. No matter which style or customization options you choose, these windows can withstand anything the elements have in store. If you choose to include SmartSun™ Low-E4® glass, you'll reduce your energy consumption even further and add comfort to your home. You may even lower your energy bills! Thanks to our fully transferable 20-year limited warranty, you can be sure that your windows have been built to last.
At Mr. Rogers Windows, we carry a full range of window shapes and styles. Whether you're looking to upgrade your existing windows or give your home a whole new look, we've got just what you're looking for! Our selection of Renewal by Andersen® replacement windows includes:
Although we think that winter is a great time to replace your windows, Mr. Rogers Windows provides our window replacement services year round. Get in touch with our design specialists to chat about any questions you may have. We're happy to help you make the best possible choice for your home!