Happy spring, Hampton Roads! Warmer weather is on its way, and that means it's time to tackle your spring cleaning. If you've recently had Mr. Rogers Windows install custom replacement windows at your home, you might be wondering how to keep them in the best possible shape. There's not much that our Renewal by Andersen® replacement windows can't do – from saving you money and insulating your home to increasing your natural light and making your home more aesthetically pleasing – but unfortunately, they can't clean themselves. Not to worry! One of the many benefits of our replacement windows is how easy they are to care for.
Renewal by Andersen® replacement windows have been designed to be as stress-free to maintain as possible. Our Low-E4 glass technology keeps exterior glass in good condition without much maintenance, and Andersen's revolutionary FIBREX® material features the easy-to-clean properties of vinyl. Even though they don't need to be a part of your weekly cleaning routine, it's a good idea to wipe down and lubricate your windows about every six months. Mr. Rogers Windows offers our customers everything they'll need to keep their windows looking and performing their best in our Clean and Shine Kit, which includes window cleaner, window lubricant, and a microfiber cleaning towel.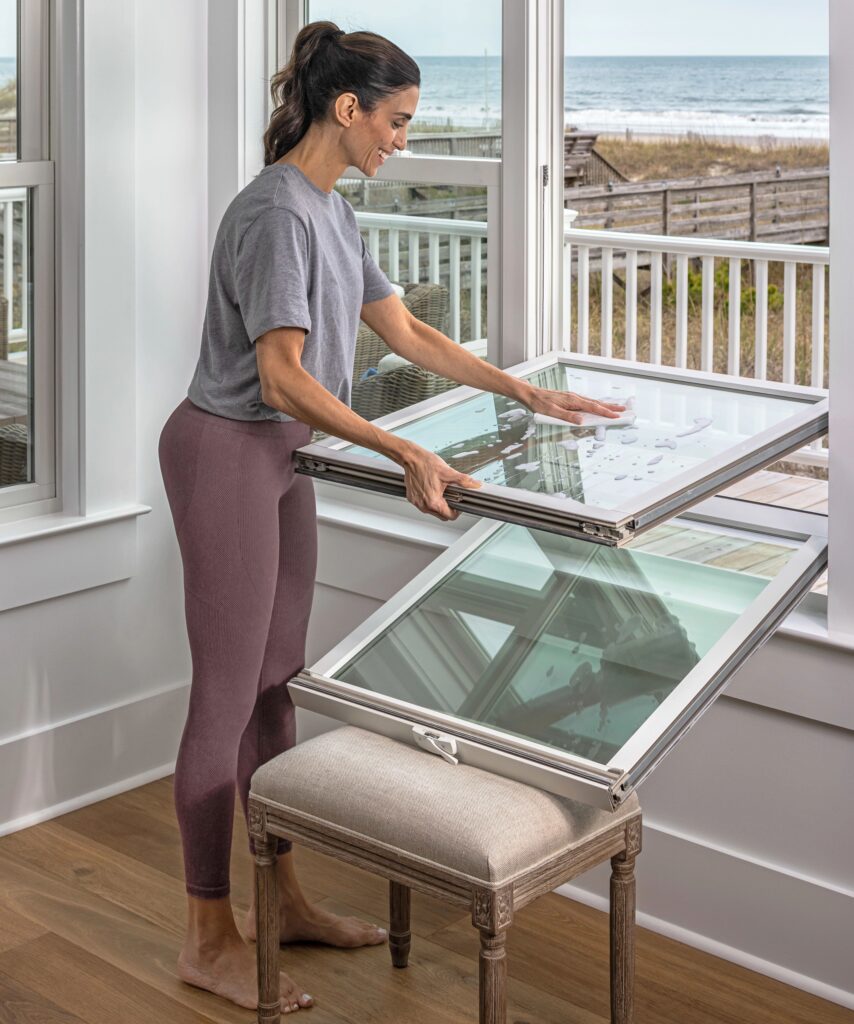 All of our windows feature Andersen's smart engineering, which makes your glass easier to clean both inside your home and out. In fact, some of our window models tilt inward so that you can clean the exterior glass from inside your home! The steps you'll need to take will vary depending on the style of window you have, and more information for your specific window type can be found on our window cleaning page. We've also got a series of informative videos on window maintenance that you may find helpful. Of course, if you have questions that you don't see answered on our website, give us a call! Our friendly customer care team will be happy to get you pointed in the right direction.
For great looking windows that are simple to clean, look no further than Mr. Rogers Windows. We're proud to be the Tidewater area's exclusive source for Renewal by Andersen® replacement windows and doors. Give us a call today to schedule an in-home consultation with our design team!