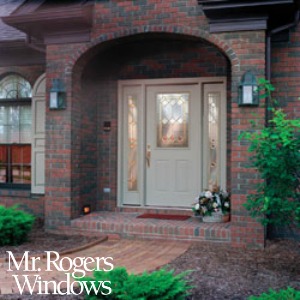 Purchasing a front door is not a cheap endeavor. It is important to make the right choice and buy a front door that will last through years of seasonal weather. It also has to be sturdy enough to protect your home from intruders, as well as aesthetically pleasing and complementary to the style of your home. 
Here are some tips shared by This Old House on how to pick a front door that will help you make the best decision you can.
Inspect damage on your old door and determine whether you need to replace the entire door and frame or just the door slab or blank;
Decide whether to install a pre-hung door unit, door replacement kit, or custom-made entry door; and
Choose the material you want for your front door, such as wood, steel, fiberglass-composite, or aluminum.
Choosing the material is probably the most important decision you will make.  This is because it can determine the look, durability, weather efficiency, and price of your door.
Wood doors are very versatile and stylish, yet expensive and will warp over time. Steel doors are the most durable and also very affordable. Fiber-composite doors are almost maintenance-free, great for humid climates, and also affordable. Aluminum doors do not rust or peel and are customizable, but they are also costly compared to wood doors.
Always remember to select a front door that is easy to install and maintain, as well as one that is energy-efficient, durable, and stylish. In other words, purchase one that is surely worth your investment.