When you need new replacement windows and doors, you trust the replacement company to perform diligent, honest work. Unfortunately, that's not always the case. Many window and door replacement companies hire subcontractors to do their installations for them, and there's no way of knowing whether or not the subcontractors have the right experience to properly install your windows and doors. Mr. Rogers Windows and Doors never uses subcontractors, and we don't think you should either. Read on to learn more about the difference between subcontractors and trusted installers.
Subcontractors are convenient, but the quality of the work they do is hit or miss. When you don't work with installers who are trusted members of your team, you can't be sure that they're insured or properly trained. Because they're not employed by the replacement company, they aren't often held accountable or required to act professionally. And because they're paid by the job, they're often in a hurry to finish up your installation and move onto the next one. More often than not, this results in not only an unpleasant installation experience for the homeowner, but also windows and doors that aren't installed properly. Windows and doors that are poorly installed run the risk of failing sooner, and they don't perform as well on a day-to-day basis.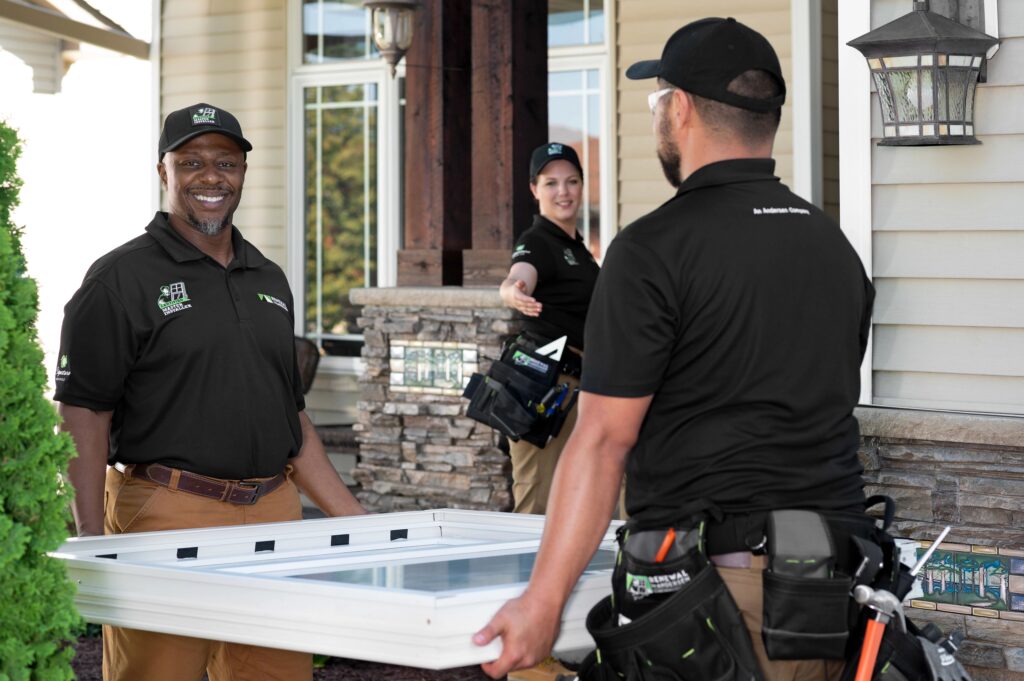 As the Tidewater area's exclusive source for Renewal by Andersen® replacement windows and doors, we understand that Hampton Roads homeowners expect a higher level of quality from us. There's nothing we won't do to meet and exceed your expectations, and one of the ways we do that is by using Certified Master Installers on each and every job. Every member of our installation crew is:
Paid by the hour for installation
Scheduled each day for jobs
Fully insured
Expertly trained and certified
Extremely knowledgeable of all Andersen® and ProVia® products
Required to act professionally
Held accountable to the highest standards
Our commitment to quality extends to the people that we work with and the processes we follow. We think this makes all the difference – and our thousands of happy customers do too!
For replacement window and door installations done right, call Mr. Rogers Windows and Doors to get started with your free in-home consultation. It won't take long to notice the difference our experts make!