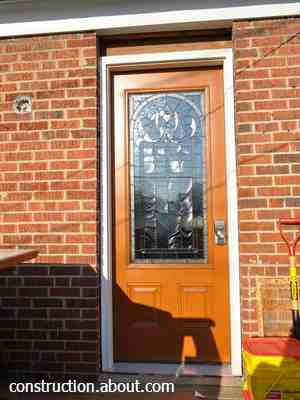 Fiberglass doors are becoming more popular nowadays, and it's easy to understand why.  Fiberglass doors offer many benefits that attract homeowners who seek efficiency and quality in their front doors and in their homes.
The benefits of fiberglass doors include the following:
Imitate the look of real wood;
Customizable in size;
Cheaper in the long term, since they are very easy to maintain and are very durable;
Available in different colors and styles;
Do not warp; and
Energy-efficient, providing up to five times the insulation value of wood.
To get more details and see a side-by-side comparison of fiberglass doors with wood and steel doors, click here.