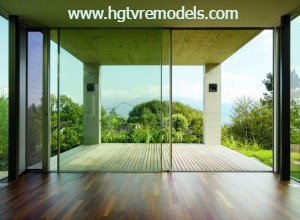 Just like front entry doors, there are a variety of rear doors you can choose from to suit your needs.  HGTV Remodels shares some tips and considerations when selecting a back door.
Since back doors are more private, you may consider installing sliding patio doors or French doors that give you a beautiful view of your back yard;
Make sure to install double-paned glass and proper weather stripping for energy-saving purposes;
Sliding back doors are excellent space-savers and are great for homes tight on space;
If you are installing hinged doors, consider doors that swing outwards if you have less interior space; and
Install screens to keep insects from intruding into your home.