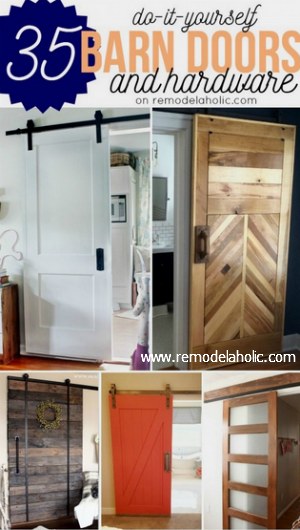 Sliding doors are space-saving, efficient, and elderly-friendly options that can be installed on patios, in kitchens, in bathrooms, and in any room that needs division. Barn doors, in particular, have a beautiful rustic look that is perfect for countryside homes and even for contemporary homes when used as a unique twist. Barn doors can have a stylish and functional impact on your home.
If you want to incorporate sliding barn doors in your home's interior, check out the gallery shared by Remodelaholic that features several stunning sliding barn doors along with accompanying hardware. The ideas include sliding barn doors in colors ranging from clean white to bold red, as well as barn doors installed as patio doors, in kitchens, laundry areas, bathrooms, and other parts of the home.
Check out the gallery here.