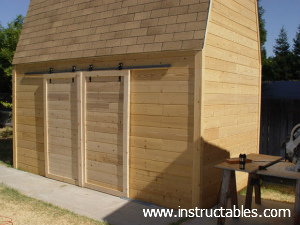 Not all DIY projects are cheap. If you are making a barn door or a sliding door for any part of your home, the sliding track and installation kit can be pricey, and this may force you to look into other alternatives that could be a cost-effective yet equally functional substitute.
In the case of sliding barn doors, Instructables shares a very price-friendly sliding barn door idea using the wheels of a skateboard. With this project, you can cut over a hundred dollars off your expenses but still come up with an attractive, smooth-gliding barn door.
Check out the full instructions here and learn what skateboard wheels and other hardware to purchase, as well as details on the installation of the wheels and hardware for your barn door.
Let us know what you think about this project through the comments below.