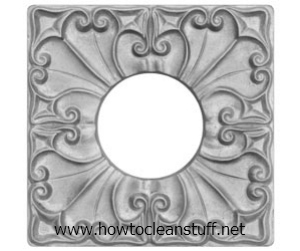 Corrosion is a common problem with aluminum sliding doors that is caused by friction. As a result, a chalky substance starts to build up on the threshold of the sliding door that can eventually eat up the metal. To clean your threshold, follow these steps for removing chalky build-up from aluminum:
Using a dry paintbrush, brush the dirt from the threshold and vacuum any loose dirt, dust, and debris.
Spray industrial-strength aluminum pre-cleaner, such as Flitz, to the affected surface. Let set for 7-10 minutes.
Scrub stubborn build-up with a scrub brush.
Wipe the area with paper towel and rinse with clean water.
Dry using a soft, dry cloth or a paper towel.
Repeat if necessary and finish with a metal polish.
To maintain your aluminum threshold, clean it regularly and apply metal polish every six months.